White Collar Criminal Defense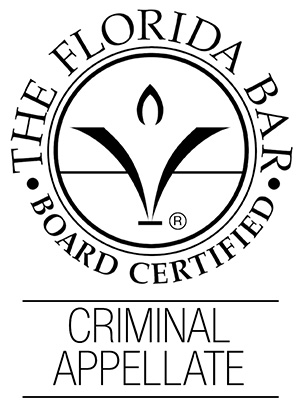 Mr. DiRuzzo has been certified by the Florida Bar Board of Legal Specialization as an expert - a "Board Certified Specialist" ("BCS") - in the field of criminal appellate litigation. There are approximately 100,000 attorneys licensed to practice law in the State of Florida and Mr. DiRuzzo is one of the less than 60 that are board certified in Criminal Appellate Law. Board Certification required Mr. DiRuzzo to pass a separate examination administered by the Florida Bar and undergo peer review for competence and professionalism in the practice of law.
Mr. DiRuzzo has litigated criminal cases involving a wide range of substantive areas of law including criminal tax, bankruptcy fraud, securities fraud, bribery, money laundering, Fourth Amendment violations, Title III wiretaps, criminal forfeiture and restitution, collateral attacks, and writs of habeas corpus.
In addition to his appellate experience, Mr. DiRuzzo has extensive trial experience having tried over 40 criminal cases to verdict including life felonies (1st degree felony with a mandatory life sentence without the possibility of parole) and 1st degree felonies (with the possibility of a life sentence). Additionally, Mr. DiRuzzo is well-versed in federal criminal practice having tried multiple federal jury trials to verdict and having litigated scores of federal criminal appeals.
Mr. DiRuzzo has an expert understanding of constitutional law, criminal procedure, appellate procedure, rules of evidence, and sentencing guidelines. Moreover, with his background as a CPA - and putting to good use his Master's degree in accounting - Mr. DiRuzzo is able to bring skills to a case that few attorneys possess. If GAAP, GAAS, balance sheets, income statements, and forensic accounting (including tracing of funds) could be at issue in a case, Mr. DiRuzzo's understanding of these concepts reveals itself in high quality legal briefs, oral arguments, trial presentations, and excellent results in high stakes cases.